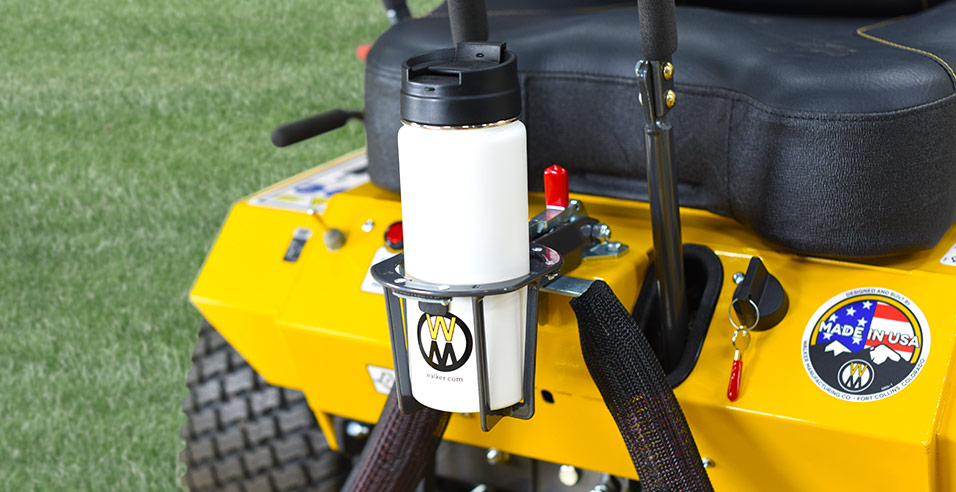 A new cup holder is now available for Walker Mowers. This unique design sits out front of the operator position in front of the steering levers and is easily retracted when a deck is tilted up or the tractor body is opened. This optional item is available by ordering P/N 5744-9.
We have also put together an unboxing and installation video to show the Walker Cup Holder in action.
You can learn more about this exciting new product at walker.com.